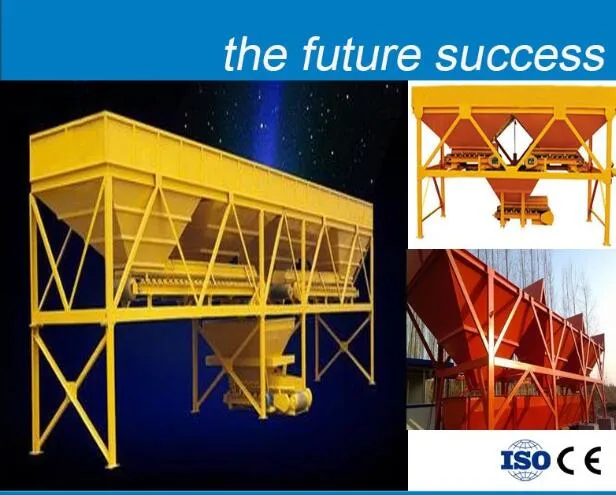 Product Description
WT-PLD1200 Concrete Dosing Machine is a new type dosing machine suitable for ordinary construction sites.
This dosing machine can dose for concrete mixer with the discharging capacity less than 3000L.it can be dosed directly by raising hopper of the mixer, and can also be dosed by band conveyer.
Weighing system of this dosing machine uses weight director and sensor which can do fixed quantity and dosing control to the materials and can correct the drop height automatically.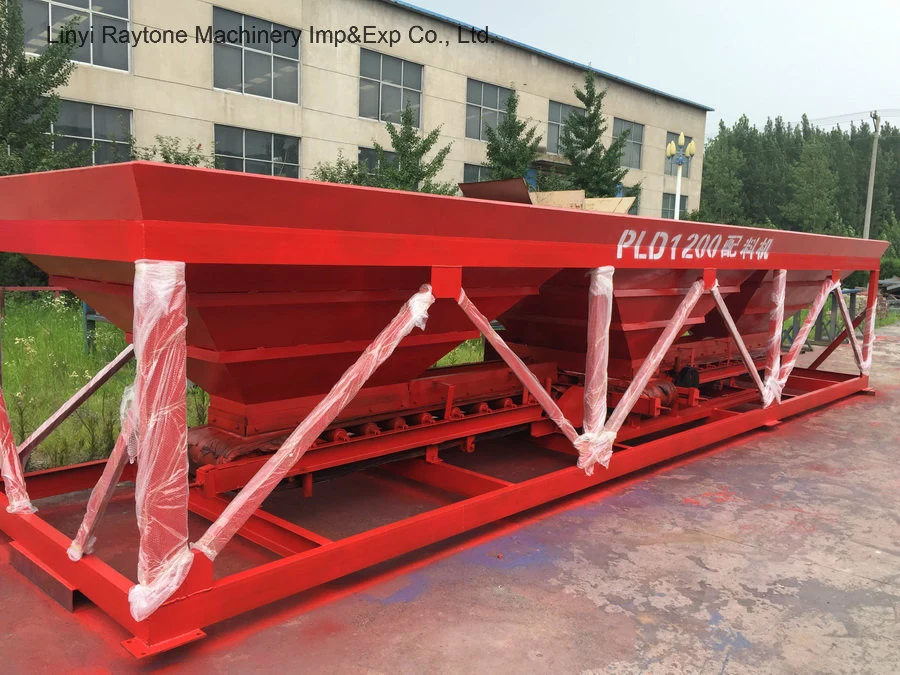 Main features
1. High intensity & efficiency, and can be applied to produce such kinds of concrete as plastic and stiff consistency concrete.
2. Uses JS serial double horizontal shaft compulsory mixer as mixing system's mainframe
3. Adopts such latest controlling technology as electronic weighting system, computer controlling and digital display.
4. Electronic weighting all has the device of cushion and the function of self-compensation with high measurement accuracy.
5. Feeding system adopts flat-belt or miter-belt to feed materials, and sets up overhauling passage.
Main technical parameter
| | |
| --- | --- |
| Model | PLD1200 |
| Weighing volume | 1.2m3 |
| Storing volume | 2×2.2m3 |
| productivity | 60m3/h |
| Batching accurancy | ±2% |
| Maxmium weighing | 2000kg |
| Aggarete types | 2 |
| Feeding height | 2800mm |
| Belt conveying speed | 1.25m/s |
| power | 3×2.2kw |
| Machine weight | 2900kg |
| Overall dimension mm(l×w×h) | 6600×2000×3200 |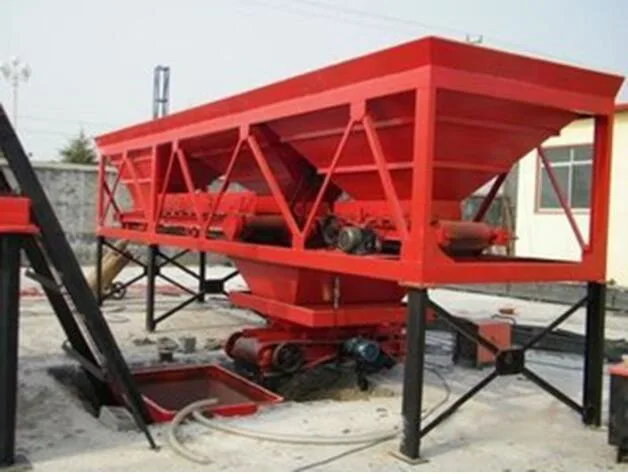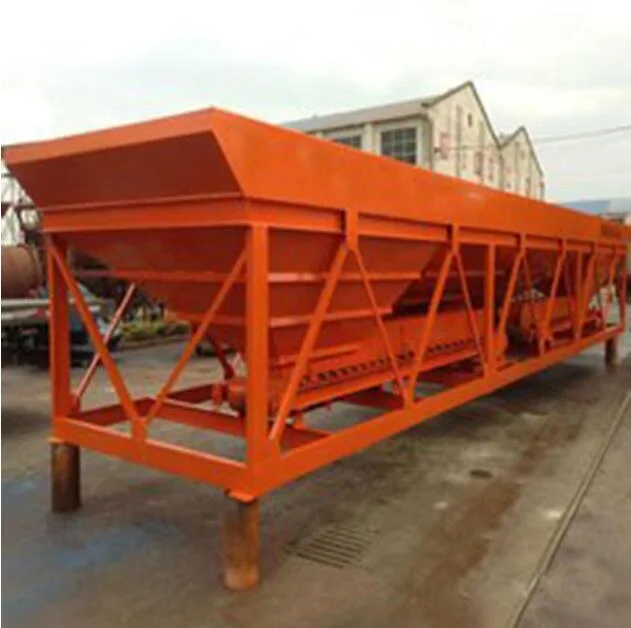 Other type batching machine technical parameter
| | | | |
| --- | --- | --- | --- |
| Model | PLD800 | PLD1600 | PLD2400 |
| Weighing volume | 0.8m3 | 1.6m3 | 2.4m3 |
| Storing volume | 2×2m3 | 4×5m3 | 4×10m3 |
| productivity | 48m3/h | 75m3/h | 120m3/h |
| Batching accurancy | ±2% | ±2% | ±2% |
| Maxmium weighing | 1500kg | 3000kg | 4000kg |
| Aggarete types | 2 | 3 | 3 |
| Feeding height | 2364mm | 2900mm | 2900mm |
| Belt conveying speed | 1.25m/s | 1.6m/s | 1.6m/s |
| power | 3×2.2kw | 4×5.5kw | 11kw |
| Machine weight | 2300kg | 5600kg | 10500kg |
| Overall dimension mm(l×w×h) | 6400×1600×3000 | 9900×2000×3200 | 9900×2000×3300 |
Js Series Twin Shaft Concrete Mixer Js750, Js500, Js1000. Js1500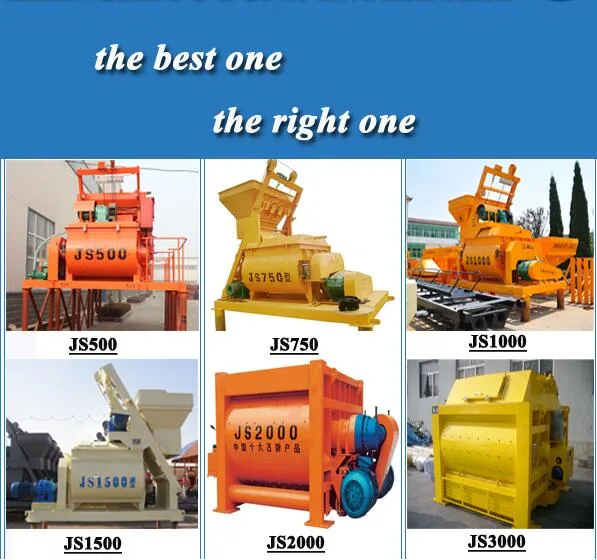 Main technical parameter
Parameter Model

JS500

JS750

JS1000

JS1500

Item

Discharge volume

500L

750L

1000L

1500L

Charging volume

800L

1200L

1600L

2400L

Theoretical capacity

≥25m3

≥35m3

≥50m3

≥75m3

Aggregate sizes

≤60/80mm

≤60/80m

≤60/80mm

≤60/80mm

Working circle

60s

60s

60s

60s

Mixing blade

Speed

35r/min

30.5r/min

25.5r/min

23r/min

Quantity

2×7

2×8

2×8

2×9

Mixing motor

Model

Y180M-4

Y200L-4

Y225S-4

Y225M-4

Power

18.5 kw

30 kw

37 kw

45 kw

Lifting motor

Model

YEZ132S-4

YEZ132M-4

YEZ160L-4

YZE180M-4

Power

5.5 kw

7.5 kw

11 kw

18.5 kw

Pump motor

Model

50DWB20-8A

65DWB35-5

KQW65-100

KQW65-100

Power

0.75 kw

1.1 kw

3 kw

3 kw

Weight

1500kg

6150kg

9880kg

10960kg

Dimensions

3030x2300x2680

4550x2250x2450

4640x2250x2250

5058x2250x2440

(L x W x H)mm